My Thai
2417-2421 W Whittier Blvd, La Habra, CA 90631
Order now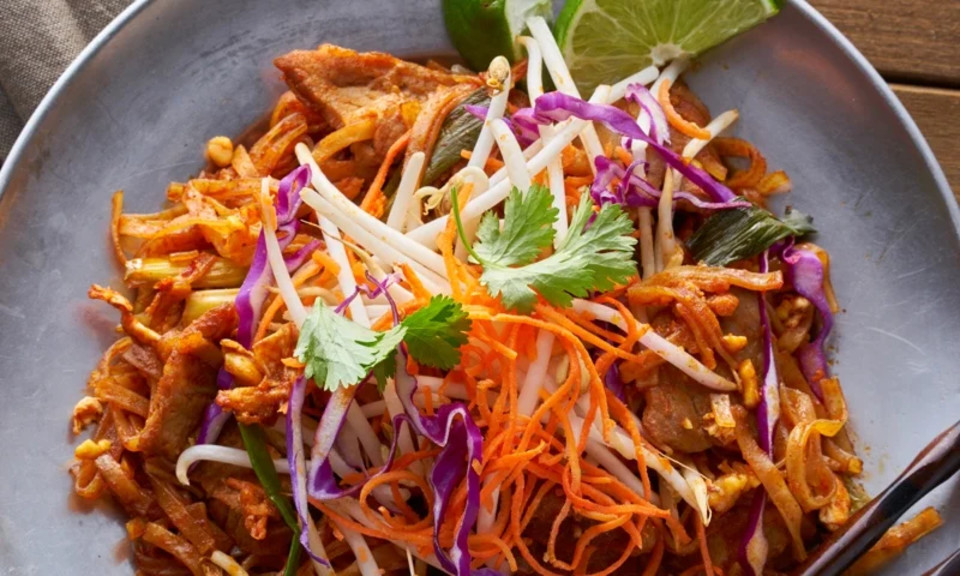 John
Always, did I say always, fast, fresh, and fantastic!!! I think only once in the 50+ times Ive ordered from My Thai did the show up as scheduled! All the other times... super early!!! I live close by, within like 3-4 miles, but still, so quick! Never had a bad meal, everything is always beyond fresh! The yellow curry, amazing! The Tom Ka soups, amazing! The, well, you get it, amazing! I celebrate the whole menu, as one of amazing Thai cuisine should! Have I stressed my love for this place??? Did I use one to many exclamation points? No, ok then, !!!!!!!!!!!!!!
Janet
First time ordering from here and first time using Grub Hub. The entire process was fast and easy. Super simple, super fast!wasn't online entering info for hours. Will use this service again!! Customer service of delivery was first class and pleasant!
Karen
Fresh, organic healthy food. You can tell it's made to order, not sitting to be warmed up. Delivery onetime even though 4th July Weekend. Driver friendly and personable. Highly recommend, I'm very picky when it comes to Thai food.
Jane
Very thoughtful employees! I order all the time and they are the best They always remember my order specifications and they are very sweet people. Ill order their food like twice a month for the rest of my life lol.
Leila
The order arrived 30-40 minutes before they said it was going to be delivered. This is the only place that will have food ready and delivered in record timing. Food is always hot and how I ordered. Thank you!
About us
Alcohol, Asian, Dinner, Lunch Specials, Noodles, Salads, Soup, Thai
Today

Delivery: 11:00 AM - 8:50 PM

Takeout: 11:00 AM - 8:50 PM

Delivery

Monday:

11:00 AM - 8:50 PM

Tuesday:

11:00 AM - 8:50 PM

Wednesday:

11:00 AM - 8:50 PM

Thursday:

11:00 AM - 8:50 PM

Friday:

11:00 AM - 9:15 PM

Saturday:

11:00 AM - 9:15 PM

Sunday:

11:00 AM - 8:45 PM

Takeout

Monday:

11:00 AM - 8:50 PM

Tuesday:

11:00 AM - 8:50 PM

Wednesday:

11:00 AM - 8:50 PM

Thursday:

11:00 AM - 8:50 PM

Friday:

11:00 AM - 9:15 PM

Saturday:

11:00 AM - 9:15 PM

Sunday:

11:00 AM - 8:45 PM